About
obsoletebikeparts.com is a trading name of H.A.M. Verstegen Holding B.V.

We have been in this business as Verstegen Motors since 1972, importing english motocross machines, mainly Wasp with Norton, Triumph and Weslake engines. As well as the famous CCM with BSA engines. Later we also started supplying the street going models of these brands. And became the official importer of both Triumph and Norton for The Netherlands.

Today we still focussed on the same brands, having expanded into other brands such as Jawa and Royal Enfield. And still have a large stock of new, NOS and used parts.

Our fully equipped workshop can handle about every job. Our head mechanic is with us for more than 25 years, and much appreciated by our customers.
Address details:
Other details:
obsoletebikeparts.com
De Hammen 33 A
5371 MK Ravenstein
The Netherlands


KvK: 16034245
BTW: NL003571701B01




Visiting us is possible, but please contact us beforehand if you are travelling far.
​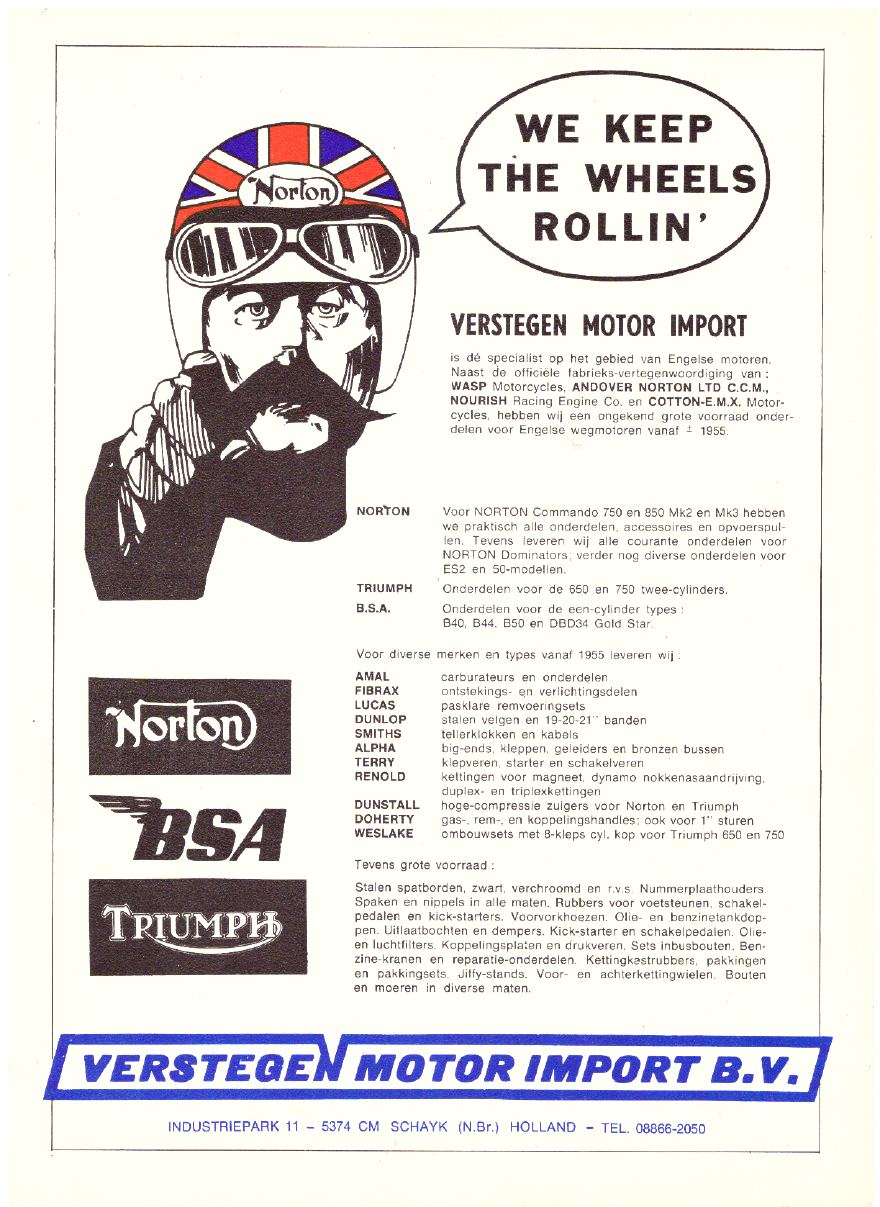 Our 1979 leaflet
Shopping cart
No items in shopping cart.